"Apple Health" ReDesign
Addition of "Medications" Tab into Apple Health iOS App
iPhone users are not regularly taking their prescribed medications, because of forgetfulness and ignorance, which leads to longer recovery time and decreased overall health.
I spent 4 weeks from beginning the competitive analysis through final hi fidelity mock ups.
Final High Fidelity Mock Ups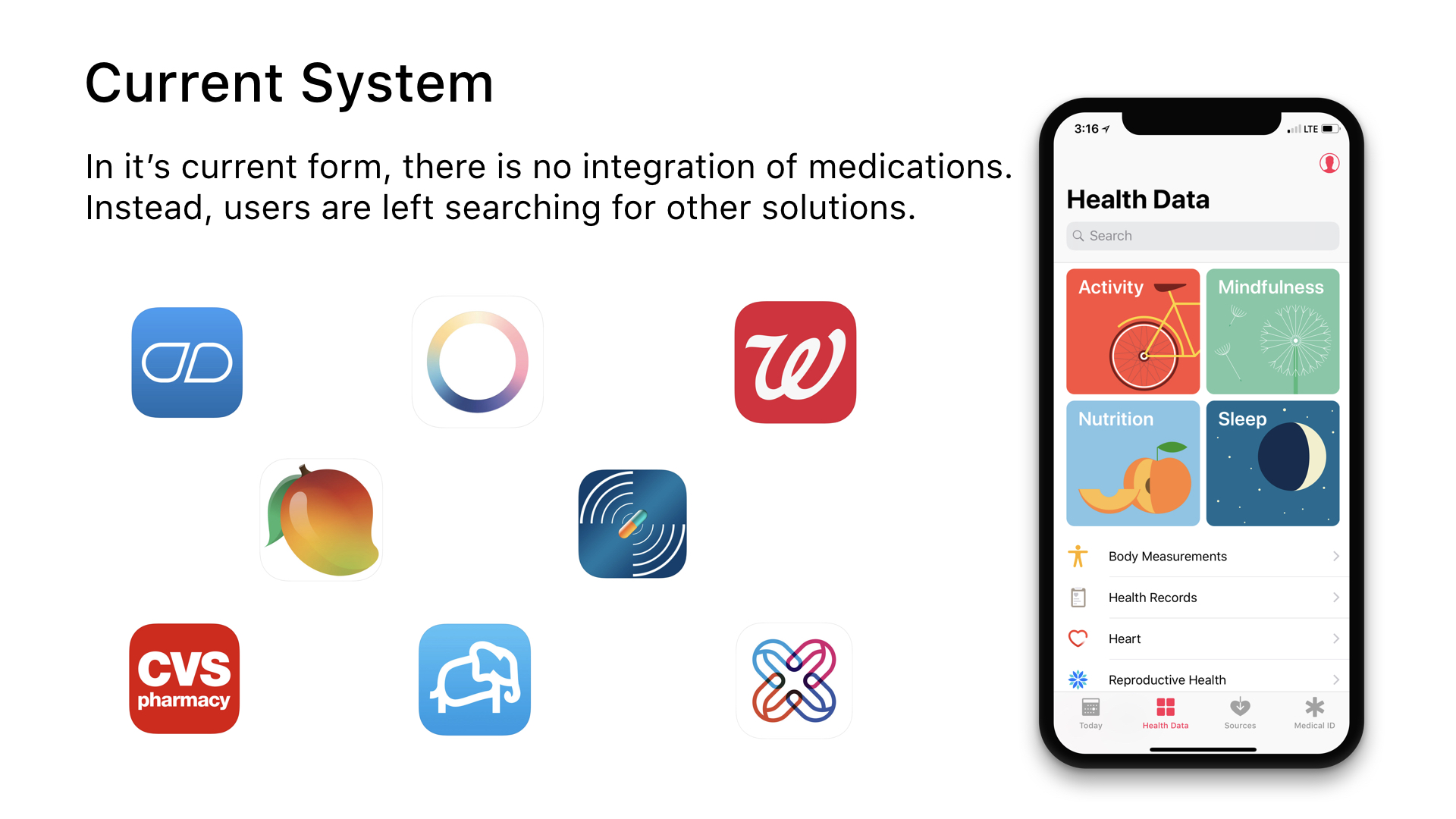 Surveyed the current healthcare app industry as well as analysis of the current features.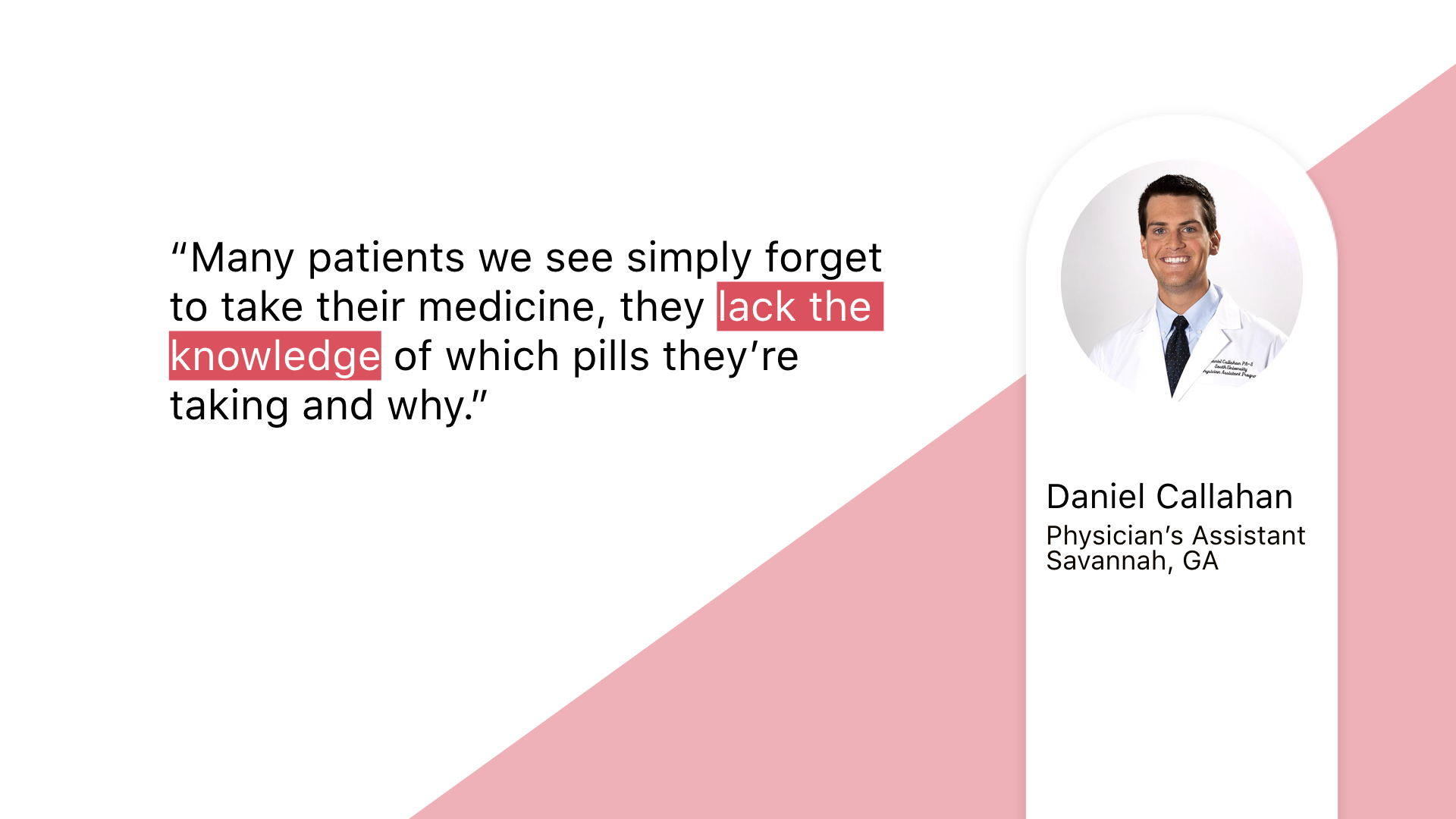 Conducted interviews with Physician's Assistants and app users to discover their pain points and concerns from the doctor's perspective.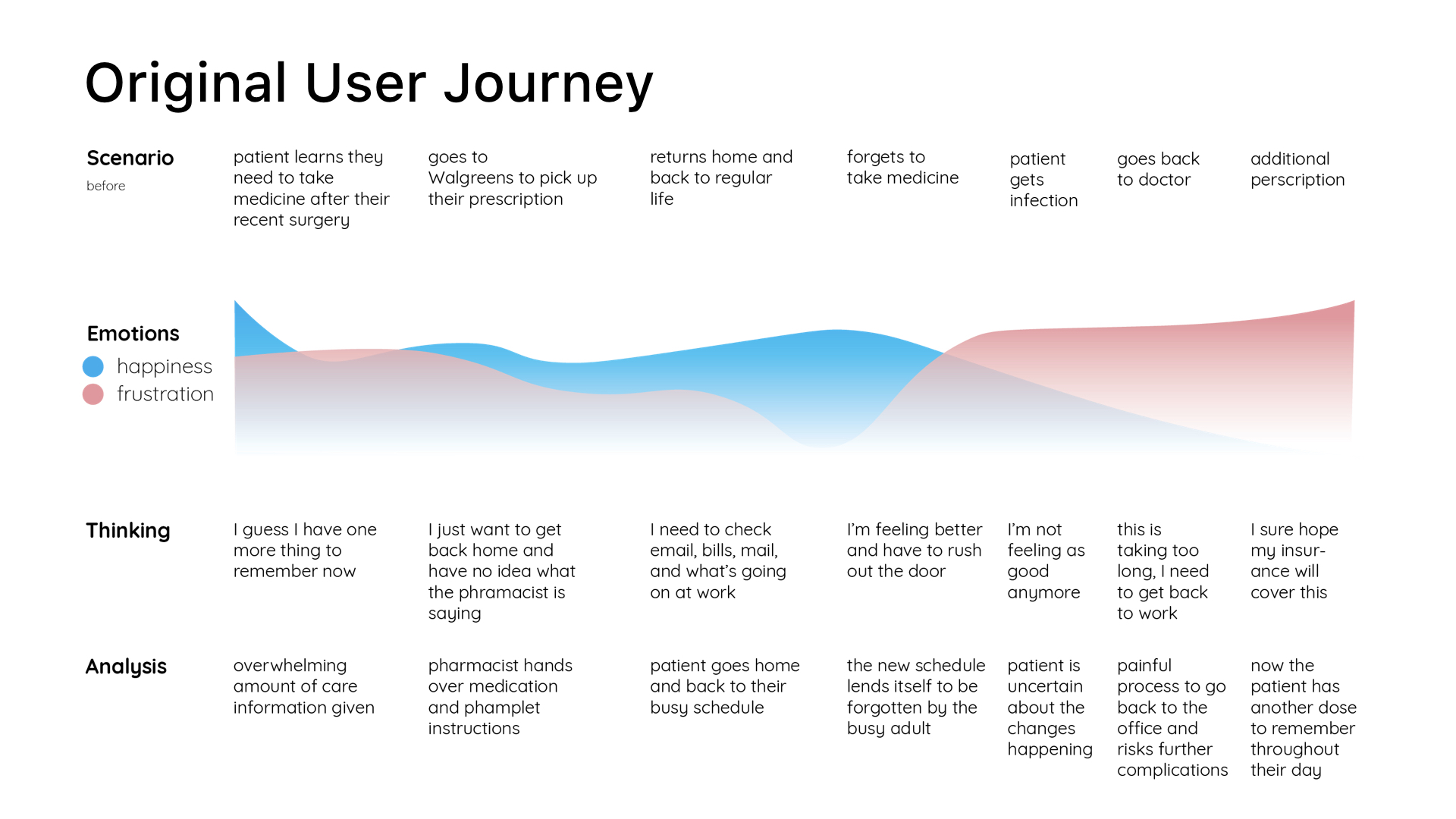 Discovered opportunity points in the user's journey and how they are feeling each step of the way.
Created a few different iterations of designs for the iOS app and watchOS.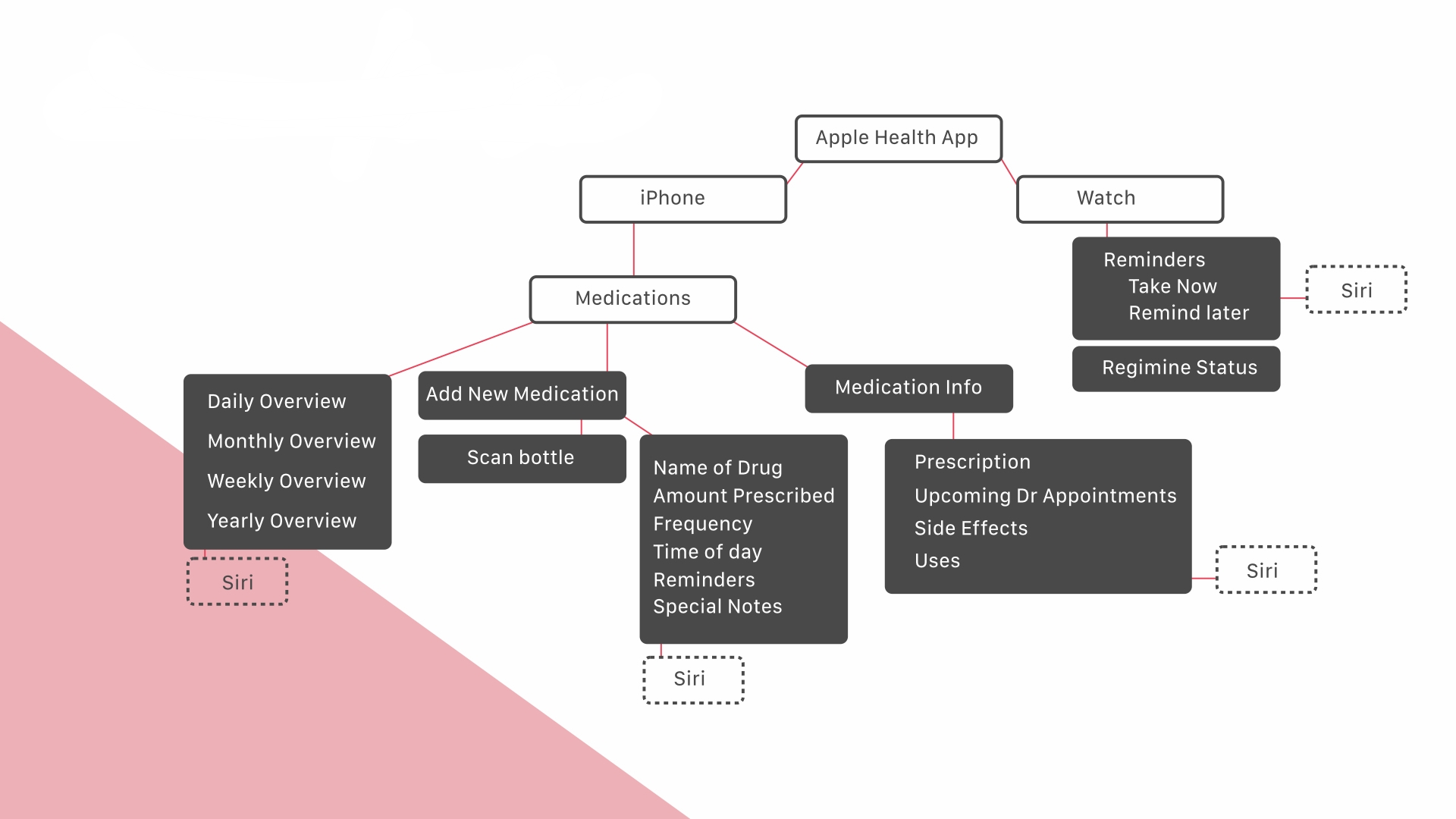 Focused on how each of the pieces would fit together and create a cohesive system.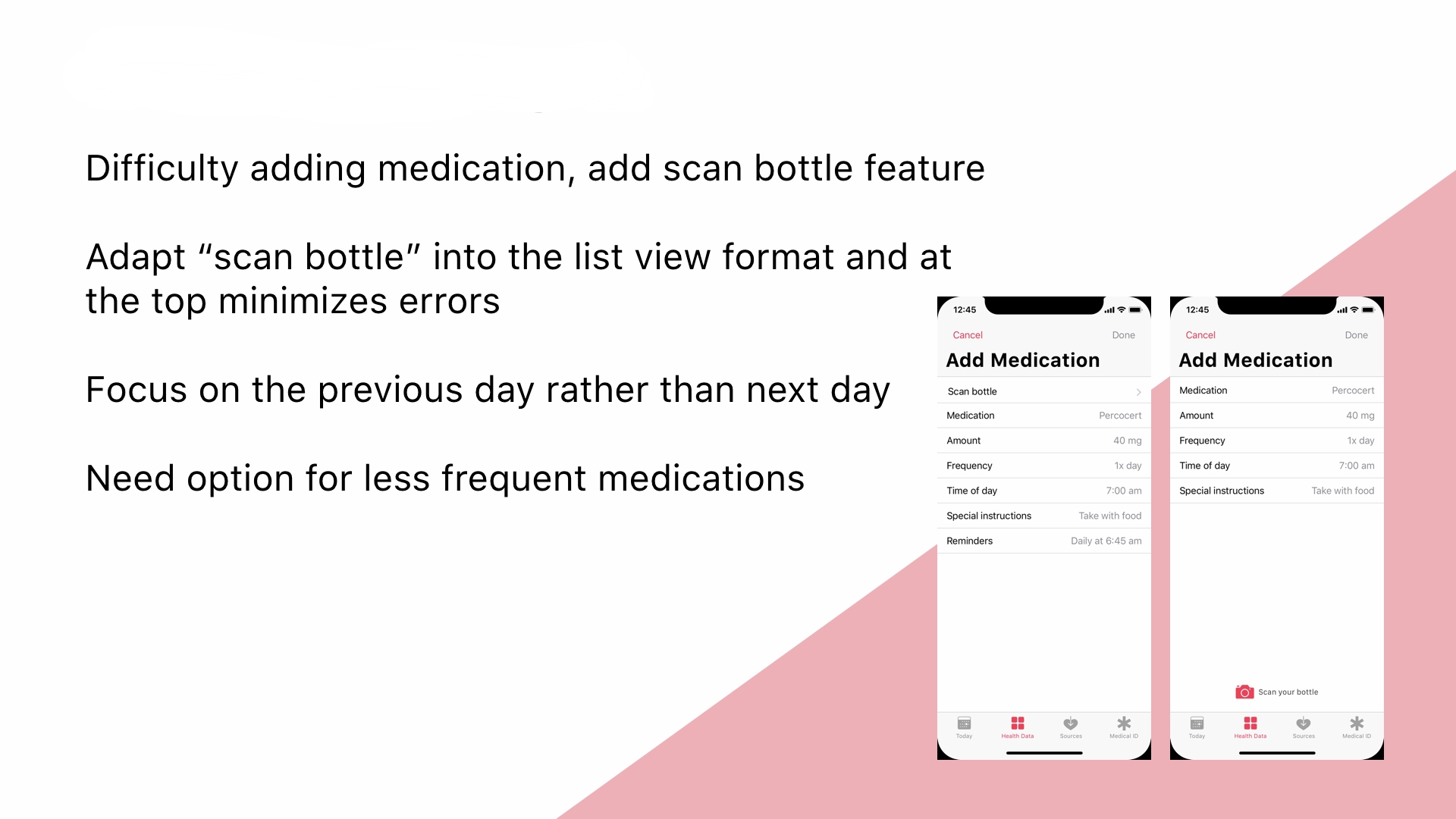 From testing these new designs we learned a few adjustments to make before the final mock ups.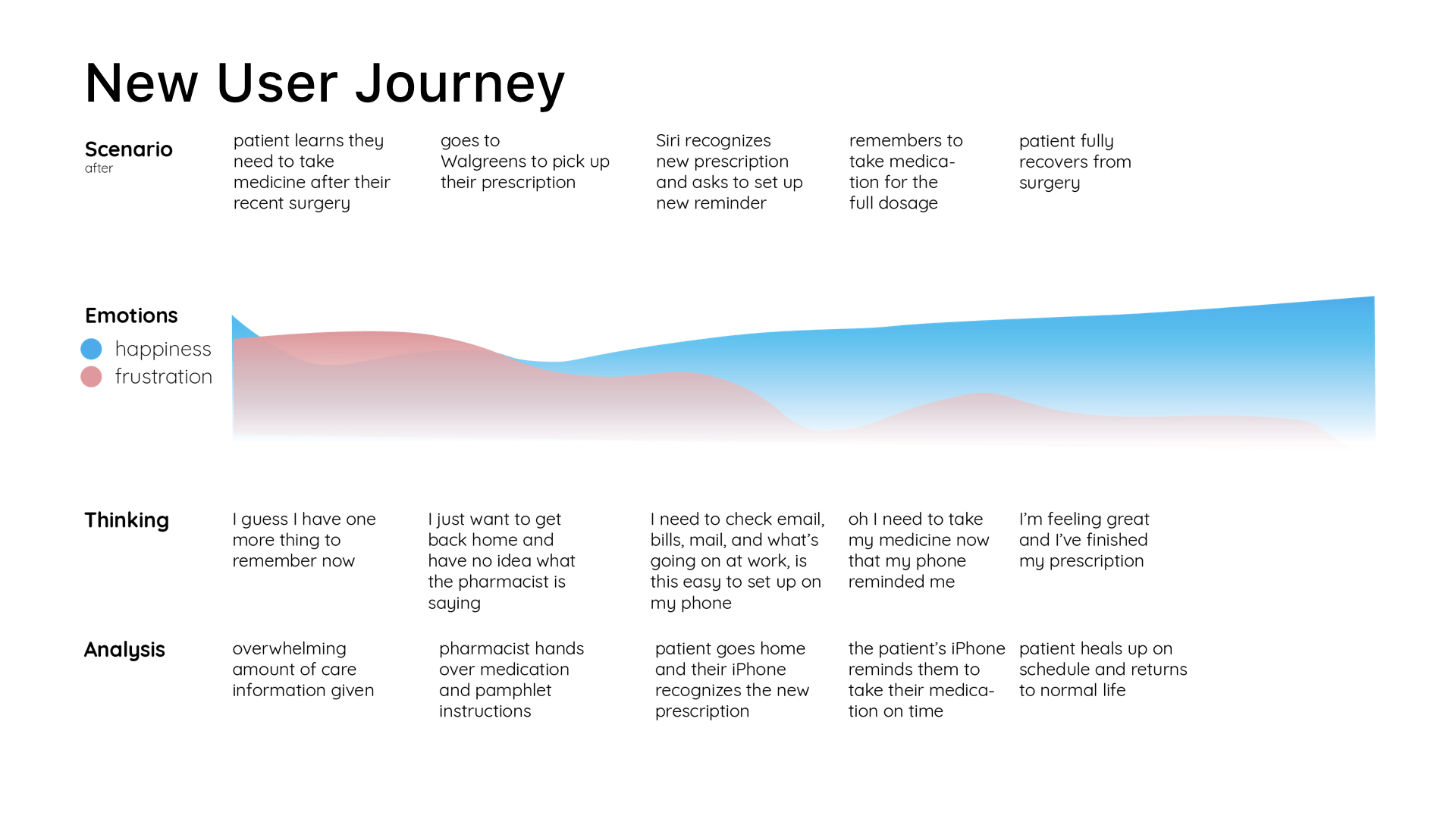 Took a look back at the original pain points to ensure that we were solving the users needs.
Created a few Voice User Interfaces (VUI) to include in the app through Siri integration. These offer a solution for the pain point of patient's forgetting to take their medication or concerns around a new medication.
Individual project, Spring 2018 Information Architecture.